Hi
I made connexion with a digital barometer (SCP1000) by SPI. That consume 4 of GPio pins, but working fine.
I want to use the last available pin to connect a 1-wire Dallas 18B20 digital thermometer.
I notice that for pins IO2 to IO5, there is non problem to switch between output and input. but not for IO1.
I use this code :
Code:
#platform "uLCD-32PT_GFX2"#constant DQ  IO1_PINfunc main()var x;while(1)if (x := !x)pin_Set(OUTPUT, DQ);pin_HI(DQ);elsepin_Set(OUTPUT, DQ);pin_LO(DQ);endifpin_Set(INPUT, DQ);print(x, "=", pin_Read(DQ), "\n" );wendendfunc
If I use IO2_PIN, there is no problem, I read on the screen 1=1, 0=0, 1=1, 0=0, etc... and I see that on the pin 2 itself :
But if I use IO1_PIN, like in the code example, I read on the screen 1=0, 0=0, 1=0, 0=0, etc... And I see the pin 1 itself :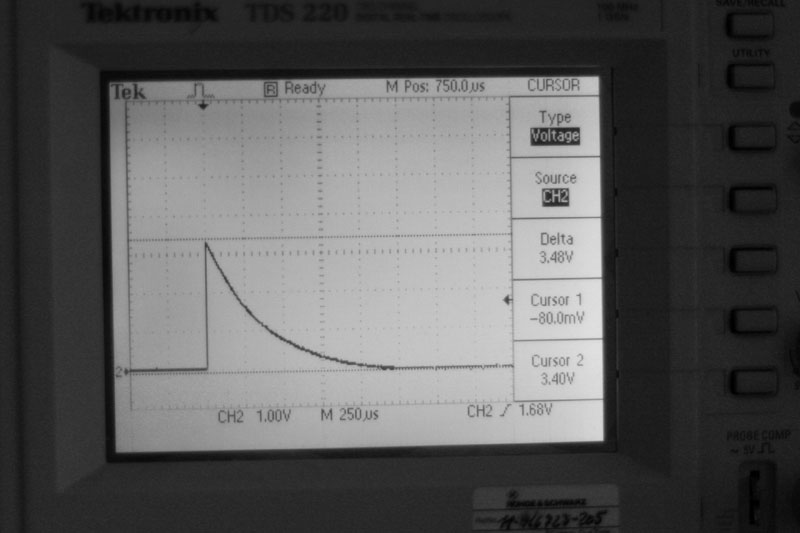 I use the extension board P1 EB. I try without and with pull up resistor on GND or 3.3v, no changes...
Is it a bug, or a fault on my board (in addition of the powering fault) ?
Thanks a lot,
Pierre