Here is my latest project, I am so tired of looking at all the gauges on my dashboard and I thought it would be nice to put everything all into one single display. For so long it was all just a pipe dream for me until I came across 4D Systems.
Now please understand that I am not an expert at coding anything and to be quite honest, I can hardly believe I did this, which is a testament to how easy this product is to use. The 4D software is very intuitive and what you see is what you get. Coding the Arduino was simple and if you are even remotely familiar with the Arduino platform, you will have no problem.
This project utilizes the Arduino Mega as well as the 4D Systems uLCD-43DT. It displays every gauge I could possibly want into one unit and then some. Besides Oil Pressure, Oil cooler fan control, Fuel Pressure, Oil Temp, Coolant Temp, Voltage and Wide Band AFRs, It also provides Amplifier control and audio switching in a separate display screen and a 4 channel EGT gauge in another screen.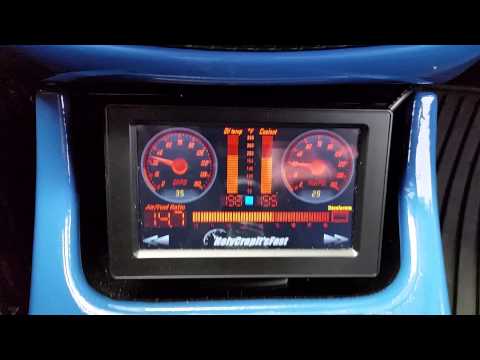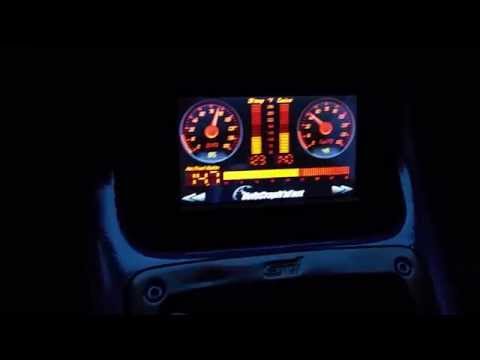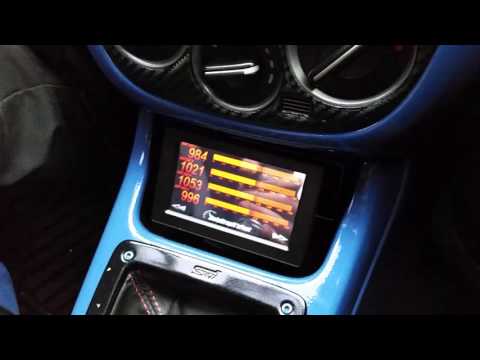 Enjoy.
Update, 5/15/2015:
- Updated Arduino code to accommodate the changes that James suggested regarding the use of the constrain function. I also added an LED that indicates a lean condition during deceleration.
- Added the schematic for implementation with the Arduino MEGA
- Attached new project files including the 4D Workshop project and the Arduino code.
Update, 7/7/2015:
- Added functionality to control oil cooler fan based in oil temp sensor input.
- Updated schematic
- Updated code
Update, 9/29/2015:
- Added files for both version 1 and 2
- Added Libraries
- Added version 2 images
- Version 2 uses custom digits
Version 1...
Version 2... http://forum.4dsystems.com.au/forum/...8271#post48271