Two new videos.
The first:
http://www.youtube.com/watch?v=mZtrDVvo7Q4[/video]]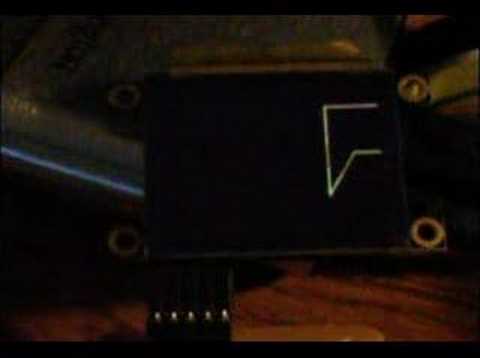 (link updated 2007-09-01) demonstrates the capabilities of the new uOLED-160-GMD1 (the demo also runs without modification on the uOLED-128-GMD1). The demo is running on a Parallax Propeller chip on a Prop Proto board. I've nearly completed the function library (Spin Object) to support all of the display's commands. The Spin Object is used by the demo program and provides device-independance by taking care of all the command validation, serial commands and recognizes which module 128, 160, etc, is connected and alters the commands before sending them to the display.
EDIT: The link above is to a new video that now demonstrates the uSD commands for Write Sector, Copy Screen to uSD and Display Image (whole or part) from uSD.
EDIT: The second video has been moved to the proper section - micro-LCD
http://www.websitetoolbox.com/tool/post/4d/vpost?id=2056774&pid=19464492#post19464492
With the PmmC capabilities of these devices, I expect that new features will be added as time goes by making them even more versatile.
EDIT: 2007-09-01 - The YouTube link above has been updated to point to a video of the new and improved version of the demo.
Steve