All,
With Atilla's permission, I have posted a short demo video utilizing the uOLED 128 X 128 1MB display module. The link is below.
http://www.youtube.com/watch?v=XctIpaBJGxY[/video]]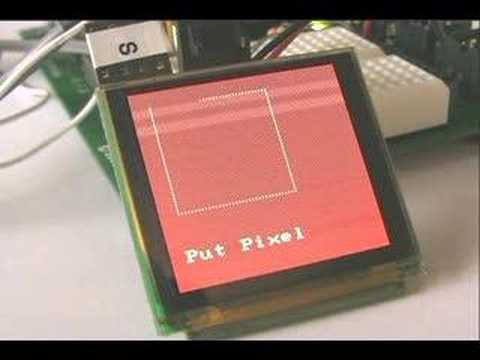 Please feel free to give it a look and pass along the link to anyone that you think might be interested.
I've also attached the source code (as a .txt file) for the demo in case enyone is interested. It's written in a very simple form of Basic called PBasic which is provided by Parallax, Inc.
http://www.parallax.com
to program their range of Stamp processors (this demo was run using their BS2p chip). If you're familiar with just about any dialect of Basic, you should be able to follow along.
I'm working now on getting a better guality video of the built-in self-running demo that runs when you apply power with the shunt installed. If I can get that done, I will also post that on YouTube.
Best regards, Steve
Attached files
uOLED_Demo.txt
(8.4 KB)