This post moved from the micro-OLED section.
http://www.youtube.com/watch?v=M2x-UDka4pU[/video]]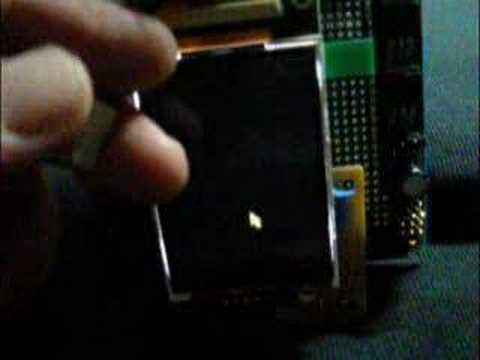 demonstrates the capabilities of the even newer uLCD-320-PMD2. Besides being one of the brightest, highest contrast LCDs I've seen, it shares most of the same commands and capabilities of the OLED-GMD1 devices. One very notable addition is the the support for a trackball with the interface connector on the back of the display. Also, the "320" implements a floating pointer (like a mouse pointer) on-screen. The demo shows the the pointer linked to the trackball to provide a TrackMouse for the display, complete with center-press button support.